Know Your Pharmacy —
Staff Bios
Brandi Munn,
Pharmacy Retail Clerk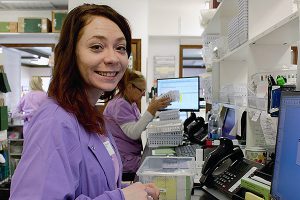 A competitive equestrian in high school, Brandi Munn, Pharmacy Retail Clerk, now spends her free time going on adventures with her Pit Bull, Trigger. Brandi has trained Trigger 176 different commands and they are both very good at it! She loves to hike and also to cook. Brandi has been at Wellness Compounding Pharmacy since February, 2016 and enjoys assisting patients both in-person and on the phone. In her role as Pharmacy Clerk, she states, "I enjoy being able to help everyone".
Kris DuLac,
Certified Pharmacy Technician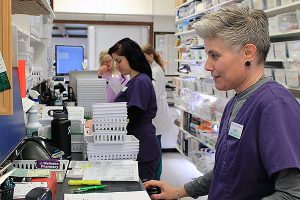 Born and raised in the Bay Area of California, Kris Dulac, CPhT, has been working at Wellness Compounding Pharmacy since September, 2015. When not assisting patients with their insurance benefits and calling all patients that are new to our pharmacy, Kris follows Bay Area sports teams like the San Francisco 49ers, San Jose Sharks and Golden State Warriors, just to name a few. Kris' heart is very tender to all animals, but especially rescue Shar Pei. She loves playing with her dogs, watching movies and working in her yard.
Julie Lingren,
Pharmacy Retail Clerk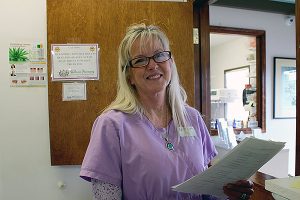 Julie Lingren, Front Counter Clerk, is usually the first friendly face our patients and customers see when they come into our pharmacy. She assists with their refill and new prescriptions as well as their supplement and gift needs. Julie has been at Wellness Compounding Pharmacy since July, 2015. When not at work she enjoys time with family and close friends. Julie and her husband, Byron love to cook and have gatherings at their home.
Lacey Sutherland,
Certified Pharmacy Technician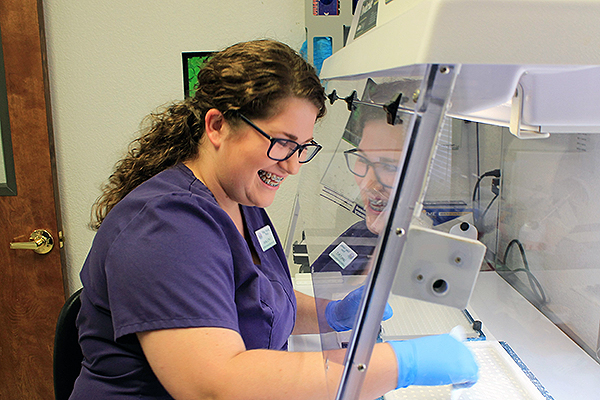 Lacey Sutherland, CPhT, started at Wellness Compounding Pharmacy as a student learning how to be a technician. "I fell in love with the amazing work this pharmacy does. I begged Angie, (Meeker, PharmD), our Pharmacist to let me be a compounder because it looked like so much fun!" Lacey has been happily making capsules and filling syringes for a year now. On the weekends she likes to paint her nails while watching the Walking Dead. Lacey also lives everyday trying to making people laugh; she's a bit of a prankster!
Kate Ferns,
Pharmacy Retail Clerk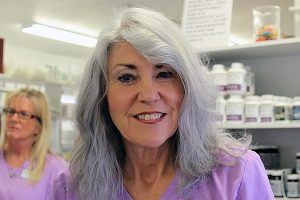 Kate Ferns, is the newest member of the Wellness Compounding Pharmacy team. Just having been here since March, 2016, Kate is fascinated with all of the work that goes on in this pharmacy; the detail, precision and care that goes in to each and every single prescription. She answers the phones taking patient refill requests and also works at the front counter. Kate enjoys learning all about the pharmacy and feels "truly blessed" to be working at Wellness Compounding Pharmacy. In her off time she enjoys making jewelry, especially earrings, reading, and spending time with her family and friends.
Tracy Mobley,
Lead Pharmacy Clerk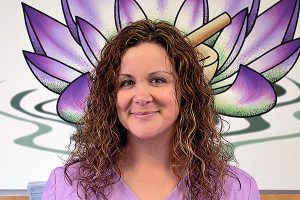 Tracy Mobley, Pharmacy Retail Clerk began working at Wellness Compounding Pharmacy in August of 2014. As lead clerk, Tracy keeps the front end running smoothly and solves whatever challenges may arise. Tracy also orders all the inventory for over-the-counter supplements, gift items and everything else you find out front. She says, "I absolutely love picking out new specialty items for the pharmacy and I get really excited when these items come in and we can put them out for our customers". Tracy enjoys being with family and friends. She has four beautiful children, and spends most of her time being a mother to them. She also enjoys reading a good book, listening to music and going to the southern Oregon coast whenever she has spare time. "I LOVE the ocean" she says with a big smile. One more thing, Tracy is double-jointed in her fingers and can do silly things with them.
Amanda Hill,
CPhT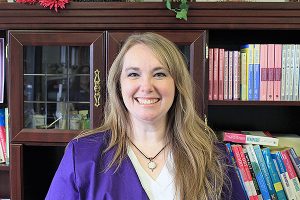 Amanda has been at Wellness Compounding Pharmacy for 13 years! She is completely able to "do a little bit of everything around the pharmacy". Primarily though, Amanda spends her day in the HD, Hazardous Drug, room making inserts and sublingual troches at the hot pour station. Amanda says she "enjoys the variety of things we do and the help we provide for customers, both young and old". In her spare time, she enjoys hiking, camping and just being outdoors, especially with her family. She also likes crafts and scrapbooking.
Trudy Dey,
Logistics Supervisor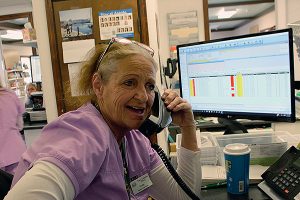 Trudy Dey, Logistics Supervisor, has been a member of the Wellness Compounding Pharmacy for 13 years. She does everything from cleaning, bagging prescriptions, shipping and keeping the data base up to date with profile information on doctors, providers and patients. Trudy spends her Saturday's shopping yard & garage sales for special items her family and friends might like and also buying things to spiff up and re-purpose. She loves to do crafts and spend time with her family. She and her sister are going on a special adventure to Scotland and she is looking forward to that.
Jackie Nave,
CPhT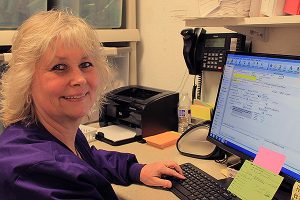 Jackie Nave is our Data Technician here at Wellness Compounding Pharmacy. Jackie says, "I love everything about the pharmacy! From helping the patients when they drop their prescriptions off all the way through making sure they get the exact prescription they were supposed to at the end'. Jackie has been at WCP for two years. She likes to relax with a book on the deck by the pool and once read all 1100 pages of a book in one day! Jackie also loves going on vacation with her husband, Rich; their most recent trips were to Hawaii and to Las Vegas to the Barrett-Jackson Car Auction on their 25th wedding anniversary.
Trina Powers,
CPhT
Trina works at the "filling station". She is very organized and detail-oriented and "truly loves working closely with the pharmacist making sure the patients get the medications they need. I know how I would want my prescriptions handled so I work hard to provide utmost care in how I handle prescriptions". Trina started at Wellness Compounding Pharmacy in late September, 2012 as a student. Trina spends time with all 5 of her children travelling, playing golf, and watching them play sports. She also loves Sunday night family dinners with her entire family and spending the summer at Lake Shasta. Trina is also a lover of animals.
Cassie Mojica, CPhT,
Lead Pharmacy Technician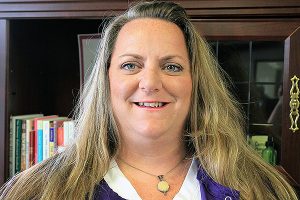 Cassie Mojica spends most of her work day in the Compounding Lab and has been an integral part of the Wellness Compounding Pharmacy team for 15 years. She does lots of different tasks that range from weighing, making suspensions, and doing research and development of new compounds. "My job is very diverse which is one reason I really enjoy it. It is also very rewarding". Cassie makes sure we have what we need as far as supplies to keep the pharmacy running smoothly and prescriptions filled. Cassie plays softball and volleyball and enjoys spending time with her family. She loves to shop and travel to new, fun places.
Kathleen Kuechler, PharmD,
Pharmacist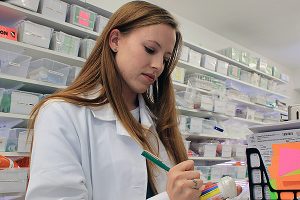 Kathleen has been at Wellness Compounding Pharmacy for a year and helps verify prescriptions and compounds that come out of the lab. She also helps write new formulas. Says Kathleen, "I really like finding ways to improve formulations that will benefit our patients". Kathleen loves to bake, read and go hiking with her dog.